CHIEF EXECUTIVE OFFICER
MR. PANOS KIRNIDIS
T: +30 2104293500
F: +30 2104293505

Panos Kirnidis is the Chief Executive Officer of Palau International Ship Registry which in 2017 was ranked as the 'world's fastest growing' flag by Fairplay magazine review. He was appointed as CEO in 2016 having solid knowledge and expertise in International Ship Registration and Ship Classification business for over fifteen years from Operations, Technical, Regulatory, Marketing and Financial point of view.
His credentials are impressive and his background in marine engineering, operations and marketing for the maritime sector gives him a strong inside knowledge of the shipping industry and the issues affecting it. He also has a clear understanding of the role of a ship registry and how the drive for electronic registry operations will shape the future of shipping over the next decade. His management, maritime and shipping experience is supported by a Master's Degree Msc in Engineering Business Management from the University of Warwick – UK, a Bachelor's Degree BEng in Marine Engineering from the University of Newcastle Upon Tyne – UK, a BTEC HND in Mechanical and Manufacture Engineering from Newcastle College – UK and a BTEC HND in Naval Architecture from Southampton College – UK.
In the past years Panos Kirnidis has been at the forefront of discussions regarding issues such as Port State Control, environmental and shipping related matters alongside the International Maritime Organisation (IMO) based in London. He is often quoted in the global shipping media and has highlighted a number of issues to the IMO on both the work of registries and the wider shipping environment.
Panos Kirnidis believes the maritime sector will undergo almost a revolution in its operations over the next years with the onset of digitalization on shipping become the focus of attention for those associated with the maritime sector. His stronger belief is in the irresistible drive towards electronic operational support for ship owners and managers. He is championing the drive towards smart technology in the shipping world and believes the transition from paperwork to electronic operations and management is inevitable and welcome.
Among Panos Kirnidis' core interests are marine engineering, naval architecture, strategic maritime planning, international crew welfare, smart technology and its use in the maritime world, security and anti-piracy issues, risk management in shipping, regulatory issues and safety.
Panos Kirnidis is fluent in Greek and English and can address an audience of both technical and interested parties in issues that directly affect their own maritime operations and those of the wider maritime and shipping sectors. Panos Kirnidis is available to speak at relevant conferences connecting business, maritime and shipping concerns.
Today, Panos is leading the Palau International Ship Registry towards excellence and prosperity and his efforts are the key for the continuous success of the Registry. With his background in ship management, marine engineering and the development of the Palau International Ship Registry, Panos Kirnidis is able to separate out the reality from the pipe-dreams in the world of international shipping.
INTERNATIONAL MARITIME REGISTRAR DIRECTOR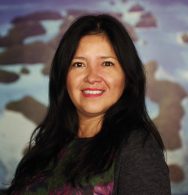 MRS. LESLIE MEZZICH
T: +30 2104293500
F: +30 2104293505

Leslie received her B.S. in Law from the University Saint Martin de Porres, Lima, Peru in 1994 and her Master Degree in Maritime Law from the London Metropolitan University in 2012. She rose through the ranks as an Operations Director and Managing Director of an Open Ship Registry for over 12 years. Leslie was nominated an IMSAS auditor for the International Maritime Organization (IMO) in respect to the flag audits enforced by IMO. Today, her expertise in ship registry spans a wide range of Registration, Mortgage and Crewing, bareboat charter and other registration services.
Leslie is the Merchant Vessel Department Director of PISR and serves as basic liaison between departments for the day-to-day operation. She maintains contact with international maritime groups, conducts negotiations, and maintains effective relations with other agencies of the Maritime legislative sector and liaise with customers.
CHIEF FINANCIAL OFFICER
MR. ANDREAS SAVVIDES
T: +357 25 747638
F: +357 25 747894

Andreas Savvides has been appointed on July 1st 2019 as Chief Financial Officer of Palau International Ship Registry. Andreas is a talented senior level executive with over 20 years of multinational experience in financial and operations management. He brings a wealth of expertise with particular strengths in Global Strategic financial and tax planning, corporate restructuring, financial & statutory reporting, banking & foreign compliance matters. Additional competencies include business process management through implementations of ERP system and accounting software's, cash flow management, forecasting & budgeting, internal & external financial audits, design and implementation of internal controls policies & procedures. Andreas has a strong understanding of international cultures. He has served as a member of an executive team for the last 15 years as a financial advisor to CEO/Board of Global Maritime Consultancy Group (GMCG Ltd), which is a Multi-National company with expertise in ship survey and registration.
During his tenure, Andreas was instrumental in improving the reporting system through automation of business processes through the design and implementation of ERP SAP Business One. Re–designed the Legal/Tax Structure of the Group of companies and provided beneficial tax schemes. Re-engineered credit policies by reducing Accounts Receivable with tighter payment terms. Improved cash flow position by increasing steadily the collection ratio. Identified cost drivers and substantial savings in the operating expenses as well as contributed from a financial point of view in the collective efforts of all colleagues by increasing revenue growth.
Prior to GMCG, Andreas held previous finance executive roles in cementing and fracturing services for oil and gas industries for a subsidiary in Russia as well as manufacturing of building materials in Cyprus and Poland. He has also worked as an audit trainee up to the ladder of a supervisor in Deloitte & Touché Cyprus being in charge of the audit for large local and international clients in industries such as shipping, banking, trading, services, insurance/reinsurance with a company being listed in the Cyprus Stock Exchange subject to compliance with the Code of Corporate Governance and regulatory reporting. He has gained a vast experience in complex structures and consolidations.
Andreas holds a BSc in Accounting from Indiana University of Pennsylvania, USA as well as an MBA from University of New Orleans USA. He is a Certified Public Accountant as well as a Certified Internal Auditor from New York USA. He has an advance diploma from the Chartered Institute of Shipbrokers. He is a member of various organizations such as the Institute of Certified Public Accountants Cyprus as well as the Institute of Internal Auditors Cyprus.
HUMAN ELEMENT DIVISION
MR. NIKOLAOS THEMELAROS
Vice Admiral HCG (rtd)
T: +30 2104293500
F: +30 2104293505


Mr. Themelaros served at the Hellenic Coast Guard as Director of Seafarers Training, Head of Division in Piraeus Central Port Authorities, Commodore (H.C.G.) Deputy Harbor Master at Piraeus PSC and he retired in 2012 as Vice Admiral Commanding Inspector of Western Greece.
Throughout his career he played a key role to the actual development of the today's STCW Code, with active contribution for a decade as IMO Competent Person and Greek Delegation in the sessions of Maritime Safety Committee and STCW Subcommittee in International Maritime Organization IMO. He has participated in the pertinent sessions of the E.U. instruments relevant to Maritime Education and Training as well as in the IMO Correspondence Working Group on matters relevant to "minimum mandatory training and certification requirements for persons to be designated as Ship Security Officers".
Mr. Themelaros is IMO competent person, pursuant to Section A- I / 7 of the STCW Code. He has been the representative of Greece in the meetings of the Committee on Safe Seas (C.O.S.S. / Regulation 99/02/EC)
The contribution and professional background of Mr. Themelaros vital part of the PISR commitment to the highest standards of crew welfare, safety and environmental protection.
HEAD OF REGULATORY & COMPLIANCE DEPARTMENT
MRS. MARISABEL ARAUZ PARK        
T: +1 832 631 6061
F: +1 832 631 6001

Marisabel is Safety and Technical Officer for Palau International Ship Registry.  She graduated from New Orleans, LA with a degree in Naval Architecture and Marine Engineering and has over 14 years of experience in Maritime Regulatory Compliance.  She is self-motivated and committed and has been working with Palau International Ship Registry during its very beginning, working on the achieving of the registry goals.
She is in charge of monitoring the conformity of ships included in the Ship Registry to safety requirements,  providing support and advice to technical matters. Marisabel has demonstrated ability to handle technical and registration cases, maintaining the workflow and being efficient problem solver.
HEAD OF RO & SERVICES SUPPLIERS DEPARTMENT
MR. ACHILLEAS PAPATHANASIOU
T: +30 2104293500
F: +30 2104293505

Mr. Achilleas Papathanasiou is a Naval Architect working as Technical Officer in Palau International Ship Registry. He graduated with second class honor in Naval Architecture and Shipbuilding from the Technological School of Athens in 2003.
He started his career as a ship Builder and designer from one of the reputed shipyards in Greece, named Greek shipyards SA , and he has also been employed by Stamco Ship Management Co Ltd, as supervisor/superintendent of new buildings PCTCs of 4900 and 6400 cars in Gdynia, Poland & Halong, Vietnam shipyards. In the past he joined with International Naval Surveys Bureau (INSB) as the Head of Documentary Dpt.
He was employed in International Shipping Bureau (ISB) from 2010, which is a Multi-National company with expertise in ship survey and registration. He has been appointed as the in charge of Technical division in 2010 during the initial stage of his career in the company, and later on in 2013 promoted as the principal surveyor. He is conversant in all the technical and survey procedures. Today Mr. Papathanasiou is the Technical Officer of the Inspections & Investigation Dpt./ RO & Services Suppliers Dpt.
BUSINESS DEVELOPMENT DEPARTMENT
MR. ARIS CHIONIS   
T: +30 2104293500
F: +30 2104293505

Mr Aris Chionis holds BSc(Hons) in Maritime Business and Management and MSc in Maritime Operation from Liverpool John Moores University – United Kingdom, at early's 00s. Before that, had a yearlong experience in a bulk carrier as a seafarer. Since 2005 he has been serving shipping Industry from various high-rank positions/departments. Due to PISR acknowledged reputation and expertise, in March 2019 Aris  joined the PISR Team and undertook the role of a Business Development Officer, in order to combine his skills and knowledge together with enthusiasm and motivation. He is hardworking, persistent and competitive, able to adapt in a fast moving and challenging environment.
HEAD OF ACCOUNTING DEPARTMENT
MRS. VICKY KAFETZI 
T: +30 2104293500
F: +30 2104293505

Vicky is an accountant graduated in 2005 from Technological Institute of Chalkis, Greece, administration and economy department.
She started her career as an accountant assistant in accounting – tax office. In 2009 she joined with International Shipping Bureau, a Multi-National company with expertise in ship survey and registration.
She is in charge of the Accounting of the Palau International Ship Registry since October 2016. Vicky has been fully managing the PISR financial data and is operating the department through sophisticated Enterprise resource planning software – SAP.
Vicky prepares all the accounting work for PISR portfolio; oversees financial statements, tax returns and investment and grant-related reports and schedules to support financial reports to the Management.
Mrs. Kafetzi has demonstrated ability to maintain the workflow of the PISR office by insuring that all systems are in place and running appropriately, handling the administrative duties and tasks.
HEAD OF SEAFARER CERTIFICATION DEPARTMENT
MRS. ANTONIA CHATZIKONSTANTI
T: +30 2104293500
F: +30 2104293505

Antonia obtained her BA degree ''Shipping Trade & Transport' from the University of Aegean, Chios Island, in 2013. She did her master in LLM Maritime Law, in University of Southampton, United Kingdom in 2015.
She started her career as Assistant in Sales Department in TE.MI.KA Ltd , a Technical Shipping Company, specialized in production and supply of ship spare parts and provisions.
Currently, Antonia is the Seafarers Certification Officer in Palau International Ship Registry (PISR). She is responsible for the daily operation of seafarers' department, in charge for the issuance of SRB books and for the verification and handling of the seafarers' certificates and documentation.
HEAD OF CUSTOMER RELATIONS MANAGEMENT DEPARTMENT
MR. VICTOR PADILLA 
T: +30 2104293500
F: +30 2104293505

He is a graduate from the University of Indianapolis which he attended in Athens, Greece for 4 years. Starting his journey, since 2016, Victor was part of the team of International Register of Shipping, gaining solid knowledge and experience of the Marine market. Later on he worked in International Shipping Bureau, a Multi-National company with expertise in ship survey and registration, where he has been appointed in charge of the Customer Relation Management.
In September 2017 Victor joins the team of Palau International Ship Registry and takes over the Customer Relations Department. In parallel, he is involved in the Registration activities and the he collaborates with the Business Intelligence Department. Victor is a creative thinker with an ability to use data, to explore and develop new ways to identify and engage new target buyers.
With respect to customer service, he has been operating and optimizing sales and promotion through sophisticated marketing software – Sales Force CRM, maintaining automated Customer Relationship Management system.
HEAD OF MARKETING DEPARTMENT
MRS. HRISTINA CHENEVA
T: +30 2104293500
F: +30 2104293505

Hristina is extremely motivated and results-driven Sales / Marketing Officer with exceptional organizational skills. She graduated with a Bachelor University Honors degree of Maritime Studies in 2011 and a Master of Shipping, specialized in Chartering Practice in 2013 from the University of Piraeus and the Business College of Athens respectively.
Steering the way, since 2013 Hristina worked in International Shipping Bureau, a Multi-National company with expertise in ship survey and registration, where she has been involved in the big array of Ship Registration activities and later on in 2014 she was promoted as the Marketing and Sales Officer of the Company.
Since October 2016 Mrs. Cheneva is in charge of the Marketing Department and the Quality & ISO Department of the Palau International Ship Registry.
As Marketing and Sales officer, she is focused on, among others, the development of insights and making recommendations on areas for optimization, key marketing analytics, communication with target audiences, direct brand management and growth of the Palau Registry footprint and corporate positioning, PR, Media Relations, conduct of Marketing Campaigns and tradeshow marketing, spreading both brand and content. She has been fully operating and setting sophisticated marketing software – Sales Force CRM for the optimizing the Marketing Activities of PISR.
Regarding the Quality, Hristina handles the overall management of the Quality & ISO Department, maintain the revision of the Quality Manual of the Company as per the ISO standards and develop proper quality procedures.  She is entitled to keep the ISO accreditation of the Registry and to prepare internal audits.  In addition, analysis of non-conformities and application of corrective actions is basic part of her duties in the Quality Department.
HEAD OF BUSINESS INTELLIGENCE DEPARTMENT
MR. IOANNIS KYRIAKOPOULOS
T: +30 2104293500
F: +30 2104293505

Ioannis Kyriakopoulos has graduated from the Economics Science Department of the Athens University of Economics and Business (AUEB). He has been working as Business Intelligence Officer at Palau International Ship Registry (PISR) since March 2017, applying his exceptional organizational and analytical skills.
Being at the current position, his main duties are the overall management of PISR data and the multifaceted analysis for the upper Management Review. With special regard to the Business Intelligence, he steers the local management in the multifaceted data analysis, and serves as liaison between departments for the communication of the PISR data to enhance the company's operations.
Ioannis has the ability to multitask on a variety of other PISR duties, regaring technical, accounting and marketing issues. He handles and maintains the Deficiency Prevention System (DPS) in cooperation with the Technical Department of PISR and is also entitled to keep and update the records of the CRM system, focused on, among others, the development and assignment of sales targets and making recommendations on areas for optimization, key marketing analytics and sales positioning.
Extremely motivated, Ioannis evince his career objective in PISR to apply the Economic Science and the Statistical Analysis within the Maritime Industry.
MERCHANT VESSEL REGISTRATION OFFICER
MRS. KYRIAKI KRESTA
T: +30 2104293500
F: +30 2104293505

Kelly Kresta is a trusted young lawyer qualified as an Attorney at Law in Greece, Piraeus Bar Association. She holds a Master of Laws degree (L.LM) in Maritime Law obtained from the University of Southampton. She is also a Member of The Institute of Chartered Shipbrokers and she was awarded for gaining the highest mark in Ship Sale & Purchase Module worldwide in 2014. She speaks fluently Greek, English and Spanish. Today, Miss Kresta has joined the PISR Team as an Attorney at Law & Registration Department officer.
HEAD OF HR & ADMINISTRATION DEPARTMENT
MRS. KLEOPATRA MICHALAKOPOULOU
T: +30 2104293500
F: +30 2104293505

Kleopatra is a young professional who joined the PISR team in July 2018. She graduated from the University of Dundee, Scotland, in 2015, where she obtained her Bachelor of Laws (LL.B.) (Hons) degree in English Law. Furthermore, Kleopatra obtained a Masters of Laws (LL.M.) in Maritime Law from Cardiff University in Wales, UK in 2016. During her time in Cardiff, she completed a Master's thesis on the changes brought by the Insurance Act 2015 and she was awarded with Distinctions in International Commercial law and Marine Insurance.
Prior to joining PISR, Kleopatra undertook placement schemes with several acclaimed city firms specializing in maritime law, in the course of which she observed high profile shipping matters both in relation to contractual as well as casualty disputes. She also gained valuable experience while working for a leading law office in Piraeus where she primarily dealt with the dry shipping matters involving the Sale and Purchase of vessels. She speaks Greek, English and Italian.
To date, Kleopatra is the Head of HR and Administration Department of PISR. Additionaly, she is the GDPR Compliance Officer of PISR.
HEAD OF INFORMATION TECHNOLOGY DEPARTMENT
MR. PANAGIOTIS KAMITSIS
T: +30 2104293500
F: +30 2104293505

Panagiotis Kamitsis obtained his MEng in Mechanical Engineering and Aeronautics from the University of Patras with Honors in 2014. He has since worked in the Information Technology sector as a Software Engineer. In July 2018 he undertook the role of Information Systems Officer in the Palau International Ship Registry (PISR) organization
PLAN APPROVAL OFFICER
MR. GIORGOS KAKALIOURAS
T: +30 2104293500
F: +30 2104293505

George graduated from the Department of Shipbuilding Technology of Technological Education Institute of Athens as Naval Architect.
While working in ABS CONSULTING, he involved in various engineering projects including, conversions of tankers (from single hull to double hull) and generally projects which concern the stability and strength of marine structures using programs such as: ABS Safehull, Hecsalv, Autocad. He has been employed by HELINTEC, where he defined, with the aid of softwares, the hull of the requested vessels in three dimensions, in order to obtain hydrostatic results, compartment capacities, centers of gravity, heeling moments.
He worked for LIBERIAN REGISTRY for nine years, where he was in charge of the review and approval of: SSP, SOPEP, SMPEP, BWMP, GMP, STS, VOC, DMLC-Part II. Furthermore he reviewed Accommodation drawings for the issuance of ILO Certificates.
At the present time, George offers his services as Plan Approval Officer in Palau International Ship Registry.
SEAFARER TRAINING OFFICER
MR. NIKOS SAKELLARIADIS
T: +30 2104293500
F: +30 2104293505

Capt. Nikos Sakellariadis graduated from the Merchant Marine Academy of Aspropyrgos. He did his Master degree in MSC Marine Engineering Management at the Greenwich University. He started his career as deck officer on cruise ships where he obtained valuable knowledge about the ship and the shipping industry. He is working as a lecturer on maritime training at the New York College. Further, Capt. Sakellariadis is assigned the duties of the Seafarer Training Officer at the Human Element Directorate in Palau International Ship Registry (PISR).